At Four Blocks South, we believe that the best residential interior design experiences are collaborative – a melding of the homeowner's aspirations with the designer's inspiration and expertise. We pride ourselves on producing work that is not only exceptionally beautiful and finely executed, but also a unique reflection of each client's personality.
We tailor our residential interior design services to your needs and can provide personalized assistance or consultancy on projects of any size from start to finish. Our design services include:
In-Person Design and Colour Consultations
Our design and colour consultations are ideal for those who need direction and resources for their design project. This is a two hour in-home meeting where you will receive our expert advice on any design-related questions you have about your space. Two to three days after your consultation, you will also receive documentation of our suggestions and resources you can refer to for your design project.
Room Transformations and Styling
From kitchen and bathroom remodels to bedroom or living room makeovers, we will help transform your room into a space you'll love. We look at every residential interior design project individually and come up with a strategy that suits your needs and budget. We have an excellent roster of skilled trades to help with every aspect of a project.
Full Home Renovations and New Builds
We work with architects and builders to provide spatial planning, kitchen/bathroom and millwork layouts, finishes, fixtures, and lighting as well as furnishings, fabric, and decor. In addition to providing you with a comprehensive design plan and materials sourcing, we liaise with the contractor every step of the way, ensuring no detail is overlooked.
Wondering which service is right for you?
Contact Four Blocks South here to discuss your project and determine the most efficient course of action.
"Beth was there from the layout and design stage all the way to furniture and accents. We felt that she was fully committed to our project and she helped us to achieve a beautiful and functional result. She listened to us, respected our budget, and really made the whole process stress-free!" - Dawn Maze
Our Process
Designing your dream space can feel like a daunting task. We take the guess-work out of the process, managing the day-to-day details while keeping focus on the big picture. Our attention to detail and practical experience helps you avoid costly mistakes and frees up your time so you can focus on the enjoyable aspects of your home's transformation.
1. Design Inquiry
Fill out our 'Work Together' form and we will schedule an initial phone call with you to discuss your project.
2. Consultation
The consultation stage involves an in-person meeting, usually in your space, where we get to know your aspirations for your home and talk in more detail about the residential interior design process. You may already have a vision for your home; if so, we love to see your inspiration photos from Pinterest, Houzz, Instagram, and magazines to start envisioning how we can apply your taste to your space.
If applicable, we will do a walkthrough of the space. We will answer your questions, provide on-the-spot recommendations and gather additional details to prepare a custom proposal. This meeting will be up to 2 hours depending on your project. Please note, our consultation fee is due upon booking the meeting.
3. Fee Proposal
Once we have evaluated your needs based on the initial consultation, we will provide you with a detailed fee proposal that includes a time estimate and/or flat rate as well as outlining our terms and conditions for your project. Upon approval, we begin the design planning stage.
4. Site Measure and Trade Day
Unless your project is a new build, we will visit your space to take detailed measurements and meet with any required trades so they can provide estimates for their labour. We have a roster of excellent trades with competitive rates and proven expertise for every aspect of your project.
5. Design Planning
At this stage, we will begin developing your personalized design plan. Experts will prepare all of the required plans, elevations, and/or renderings and source all materials, fixtures, finishes, and designs for customized elements.
6. Design Presentation
The design presentation includes space plans, furniture and materials selections, physical samples (e.g. fabrics) and may include other supporting materials (e.g. renderings) to make your design concept come to life. At this time, we will also present you with an itemized budget so you have a full picture of every option and what it will cost.
7. Procurement and Project Management
Upon approval of the design presentation, we liaise with the contractor and/or trades to execute the design. This includes site visits as necessary to oversee job implementation.
At this time, we also place orders for your selected materials and furniture. We create all purchase orders, track progress and assess lead times. On occasion, if an item has become unavailable, we will source a replacement. We will oversee item receipt and provide quality control. We will also manage any returns if necessary (e.g. an item arrives damaged).
8. Installation
When construction is complete, we oversee painting/wallpapering and installation of any decorative light fixtures and window treatments. We will then schedule one or more days for furniture and art installation, as well as the styling of your accessories.
9. Project Wrap-Up and Deficiencies
We will wrap-up any outstanding tasks, such as delayed deliveries or repairs of damaged items, to ensure your space comes together perfectly. We will then arrange a day that is convenient for you to have your space professionally photographed. After that, your new beautifully-designed space is yours to enjoy!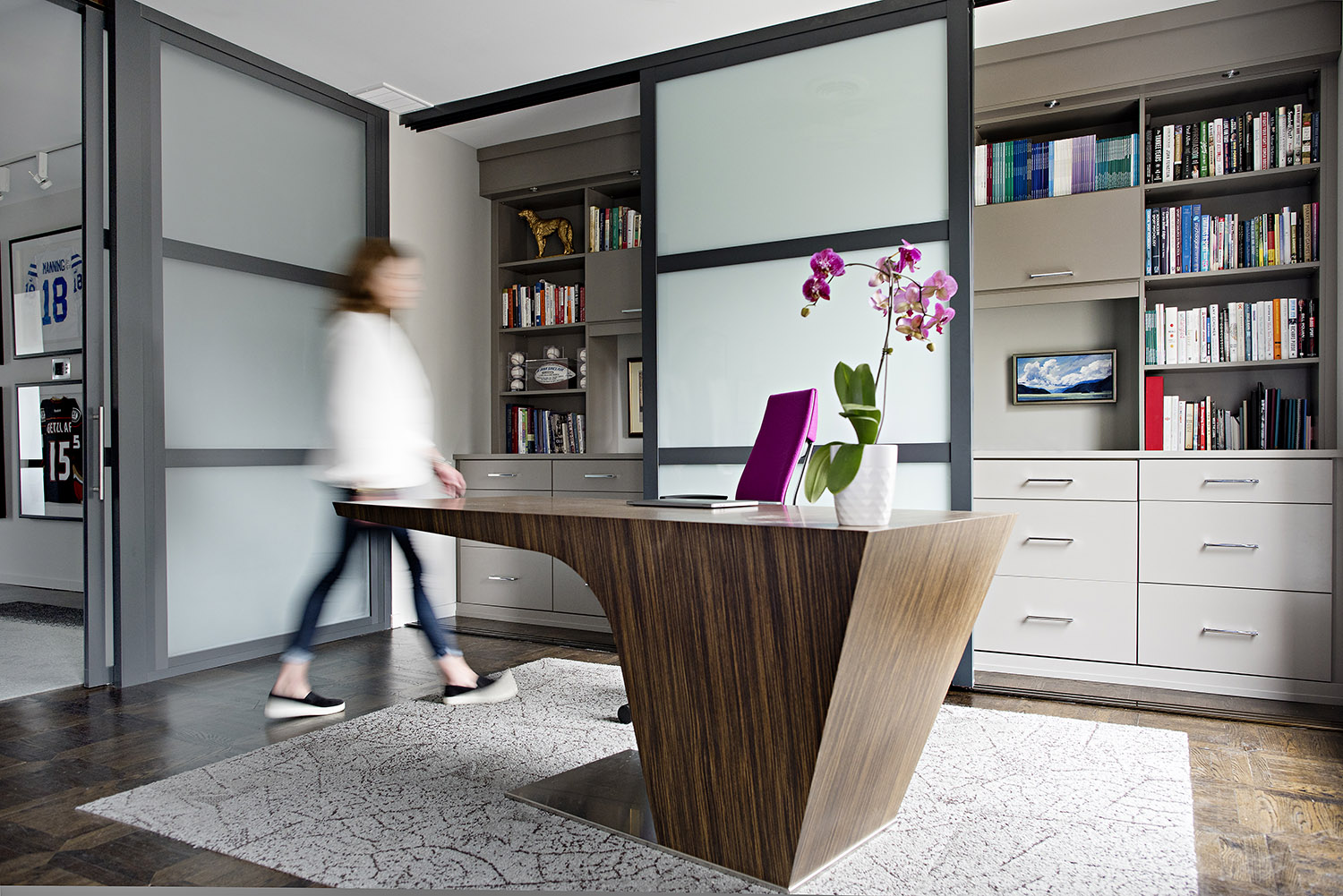 Want to learn more about working with Four Blocks South?
Reach out to our team here and we will get back to you as soon as possible to schedule a call and discuss your residential interior design project.